Central Data Repository
A State Data Centre acting as the Central data Repository for all State Government Data has been established. The State Government Departments shall establish departmental intranets and local area networks, which will connect to the SDC for public domain information for 24×7 (24 hoursx7days) usage.
UPSWAN
UPSWAN is one of the major Projects to boost IT/Network infrastructure in the state and has been implemented. The entire 885 centers with 2Mbps bandwidth up to block level have been established out of which 884 are fully operational. The Government of UTTAR PRADESH would leverage UPSWAN for connectivity and delivery of services. It would also encourage leading telecom and wireless players to establish network at remote location to enhance the reach of mobile/e-governance.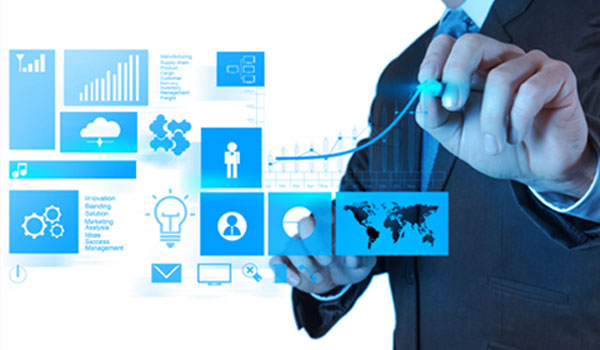 USOF
The State shall leverage the USOF funds to improve telecom infrastructure and connectivity in the rural areas of the State.
Human Capital Development
Human Capital development is the foundation for enabling citizens in Uttar Pradesh to develop the skills necessary to leverage IT, being a part of a competent IT workforce and a knowledgeable community. Government of Uttar Pradesh would focus on two main areas: Soft skilled IT training and IT Skill development and certification.
Bridging the Digital Divide
It is acknowledged that different strata of the society and different locations of UP are on different level of IT development. Government of Uttar Pradesh would focus on closing the IT development gaps within UP through a range of initiatives.
Skills upgrading and Certification
Government of Uttar Pradesh will develop IT skills upgradation programmes and promote marketability of certified IT expert with the help of well known institutions
Registration with NASSCOM: Tie up with NASSCOM for the TIER II/III IT cities like Lucknow and Agra for NASSCOM assessment mechanism to map the training needs and the industry requirements with the involvement of
SME's/professionals, both from Academic and Corporate areas. The State will also promote establishment of Captive centers for skilled manpower requirements. The NASSCOM link will provide fast access to quality manpower within minimum cost and time for BPOs/KPOs.
Establishment of Skill Development Centers: The state will establish Skill Development Centres on a PPP model in and around Lucknow and Agra to encourage youth from UP to improve their capabilities and find employment.
IT and ancillary activities. These centers will be established in collaboration with IT/ITeS industries, IT/ITeS educational institutions or with IT/ITeS Industry Associations. Soft skill andl anguage Labs will also be promoted to increase the employability of the students in partnership with Institutions with proven track record in Soft skills and/or in English Language training for employment in BPO/KPO industries.
Introduction of a Knowledge Centre Program (KCP): Government of Uttar Pradesh would facilitate tie-up with leading National and Global players to facilitate smooth transition of skilled resource to the industry. Government of Uttar Pradesh would set up a KCP board comprising of specialist recruiters / conglomerate of recruitment agencies and IT industry recruiters and experts that would tie-up with engineering and technical colleges and others to provide training of premium technology courses in the last year (last semester) of the graduate/post graduate career and then provide assistance for placement.
Tie-ups for Certifications: State government shall promote tie-ups between Government Technical Institutes, engineering colleges, polytechnics etc and Leading Companies like Oracle, Microsoft, Cisco, Java and other famous OEM's for Professional Certifications to increase the market acceptability and readiness of students.
Collaboration Between IT and Education Sector
This includes providing comprehensive IT training to teachers to encourage the use of IT in education, establishment of IT exchange programmes for teachers and students, and promotion of joint collaboration activities to raise awareness of IT.
Interaction with Entrepreneurs
Will be Available Soon….