HCL Skill Development Update
Class Room Training
:
112
On Job Training
:
170
Full Time Employees
:
200
HCL IT City Lucknow has been adjudged amongst the "Top 100 Projects in India" for the year 2016. A Jury of eminent experts and Skoch Secretariat have made this selection after going through a large number of nominations and presentations.
The Government of Uttar Pradesh has created a congenial environment for investors with the launch of progressive and sector focused policies like IT & Start-Up Policy 2016. The policy specially focuses upon the development of IT industry in Tier-II & Tier-III cities of Uttar Pradesh including entire state.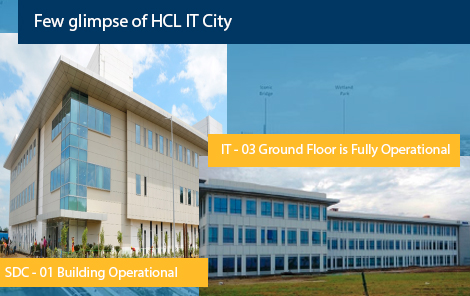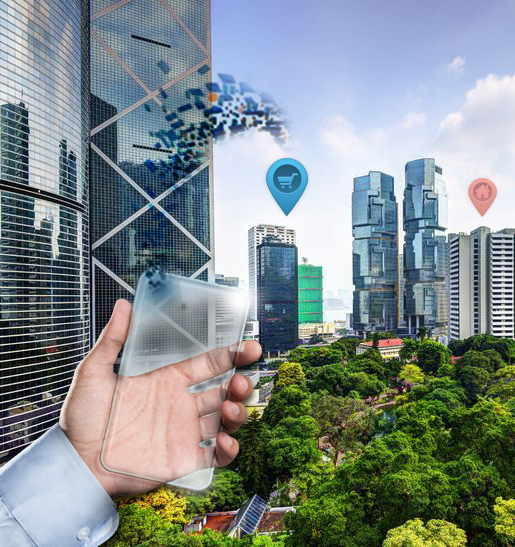 100 Acre HCL IT city in Lucknow to promote the IT/ITeS sector and increase the export of IT services from Uttar Pradesh.
"HCL IT City" is developed, operated and maintained under Public Private Partnership (PPP) model
HCL IT City is based on "walk to work" model whereby hostel, residential and office facilities would be available within one premise.
The IT City Lucknow has also been given the status of Special Economic Zone (SEZ) by the Government of India
Skill Development Centre (SDC) has been built on 10 acre land within the HCL IT City.
SDC shall impart training to youth in the state, equipping them with IT employability skills, which thereby would lead to gainful employment.
Total expected employment generation is 75,000 (Direct mode 25,000 + Indirect mode 50,000)
IT units coming under the IT city would be eligible for all the benefits and incentives available under Uttar Pradesh IT Policy 2016.
UPLC (Uttar Pradesh Electronic Corporation Limited) is the facilitator for HCL IT City project
A Policy Implementation Unit (PIU) has been setup for the IT City project which works as a SPOC (single point of contact)